Keep the Music Alive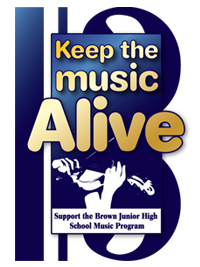 The "Keep the Music Alive" Project is an effort by the Henderson Chamber of Commerce Leadership Henderson Class of 2013 to help fund the Brown Junior High School Music Program. Through donations, we will replace instruments currently in use and also purchase additional string instruments for the students. Our goal is to purchase approximately 36 instruments by May 2013
---
APPLE Partnership
APPLE (All People Promoting Literacy Efforts) Partnership is an ongoing effort that actively works to bring community resources to schools, teachers and parents in a proactive way to help families help children learn how to read.
---
Celiac Disease Support Group of Las Vegas Fund
Celiac Disease is also known as gluten sensitive enteropathy, gluten intolerance or celiac sprue. It is the most under-diagnosed common disease, affecting 1 in every 133 people in the USA. The Celiac Disease Support Group of Las Vegas provides support and information to those affect by this disease.
---
Friends of Crime Scene Investigation (CSI)

The Friends of Crime Scene Investigation work to raise funds to build, equip, and support a state-of-the-art forensic science center. The center will play a critical role in the overall safety and security of Southern Nevada. http://www.hendersoncrimelab.com/
---
Desert Winds

Desert Winds provides educational outreach to advance the appreciation of wind and percussion music through the performance of contemporary music as a rendering of today's societal expression.
---
Dr. Joel & Carol Bower School-Based Health Center
Dr. Joel & Carol Bower School-Based Health Center, located in a portable building in the student parking lot of Basic HS, provides free primary health care for all students attending Basic H.S., Robert L. Taylor E.S., C.T. Sewell E.S., Mahlon B. Brown J.H.S., and other neighboring Henderson public schools. The health center offers a wide range of services including first aid, immunizations, physicals, treatment of illnesses and asthma and diabetes support. Nurse practitioners, nurses and health educators from the Nevada State College Nursing Program provide these services in cooperation with physicians.
---
HCCR Henderson Coordinated Community Response Fund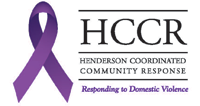 The Henderson Coordinated Community Response is a network of public and private agencies working toward the prevention and protection of victims of domestic abuse. The Henderson City Attorney's Office spearheaded this coordinated effort by engaging various public and private agencies to work closely with law enforcement, domestic violence support groups, and other community resources.
---
Friends of Henderson Parks & Recreation
The Friends of Henderson Parks & Recreation wish to enhance the quality of life by supplementing recreation efforts in the City of Henderson.
---
Friends of Henderson Police Department (HPD) SWAT
Friends of HPD SWAT was created to provide assistance to one of the most critical aspects of police duties in the City of Henderson. Support will assist with equipment and other items that will enhance the safety of the Henderson community along with the SWAT Officers themselves.
---
Friends for Henderson Hospice and Adult Daycare

Hospice care is for individuals who have a limited life expectancy. Although most hospice patients are cancer patients, hospices accept anyone who needs end-of-life care regardless of age or type of illness. The Friends, in partnership with Nathan Adelson Hospice, are planning a Henderson Campus near Nevada State College which will feature a hospice facility, adult daycare center, and tranquility garden. Donations to this fund will go toward construction of this much-needed facility.
---
Henderson Animal Shelter
The funds donated to the Animal Shelter are being used for our School Education Program, promotion and implementation of Adoptathons, special veterinary supplies for expanded service, specialized non-lethal capture equipment to help the Animal Control Officers with capture of feral or wild animals and special needs for shelter animals.
---
Henderson Police Honor Guard
The Police Honor Guard program was created to support police efforts in honoring fallen officers. The Police Honor Guard program may also provide support to families of fallen Officers in our community.
---
Henderson Military Families Assistance
The military families program is designed to assist families who have a Henderson National Guard soldier deployed overseas. Nevada is the 3rd most tapped state to have guard soldiers deployed. Currently 70% are deployed. Many times the soldier is not compensated for the pay differential and ultimately the families suffer. To make matters even more stressful, you can imagine these men and women digressing from their very important mission overseas to think and worry about their families at home. This puts them and their entire company in danger. This fund supports families in the 1864th, 777, 593, and 772nd companies of the 992nd Command.
MFA Brochure: Download PDF (6MB)
---
High School Leadership Fund

The High School Leadership program prepares Henderson teens to become engaged members of their community through mentorship and coaching. Each year, a group of Henderson high school juniors are selected to participate in a two-day leadership retreat that gives them an intense, interactive, and introspective journey to self-discovery. The students are mentored and supported further in their junior and senior years as they consider their future and apply for college. The program's ultimate goal is to help Henderson youth reach their full potential as our future community leaders.
---
Lindsay Bennett Memorial

Family and friends of UNLV architectural student and Rebel Girl dancer, Lindsay Bennett, formed the Lindsay Bennett Memorial after she was killed in a tragic automobile accident by an alleged drunk driver in April of 2009. The Lindsay Bennett memorial will support multi-pronged educational and awareness programs within the community that will raise awareness for the responsibilities and the consequences of choices we ultimately make.
---
NAIOP Casey Jones Fund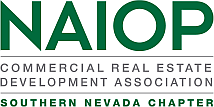 The NAIOP Casey Jones Fund was created to honor Casey as one of the leaders in the Las Vegas commercial and industrial real estate market. This fund is used to improve the quality of life for local children and senior citizens in need of assistance with food and medical care.
---
Nevada State College Fund

Nevada State College is committed to teaching excellence in the classroom. Your contribution to the Annual Fund allows the College to increase its level of student/faculty engagement by providing an educational environment in which top-tier faculty and students interact in small class settings.
---
Partners with Henderson Police Department (HPD) Community Relations
HPD Community Relations partners with the community through various crime prevention and public relations programs (DARE, Every 15 Minutes, and Neighborhood Watch).
---
Partners with Henderson Police Department (HPD) K-9
The Partners with HPD K-9 program was established to provide additional support for the K-9 program. Funds may be used for protective equipment for the dogs along with training supplies and general equipment with the overall goal to enhance public safety.
---
Veterans Court Treatment
The Veterans Treatment Court program is designed to enhance public safety and to hold veterans accountable for their conduct while providing an avenue for rehabilitation through treatment to address issues related to their military service.
---